Dear Guitarist,
THIS IS BIG. THIS IS MEGA... AND IT'S FREE!
New, improved, and expanded for 2016:
You're gonna love this awesome 2 hour DVD called the Ultimate Guitar Secrets Collection that's a blast to watch and empowers you with tons of powerful guitar tricks and secrets, like...
Ultimate Guitar Secret #1:
Start Playing All Your Favorite Songs As Fast As Possible.
If you love playing classic rock songs, then get excited, because playing all your favorite tunes can be as easy as "1-2-3".

I'll give you the nitty gritty details on how to implement my super simple "1-2-3 system" and show you some classic tracks like "Radar Love". It's all broken down so that you can easily follow along.
Ultimate Guitar Secret #2:
How to Play Smokin' Solos
with Intense Passion
and Total Control.

Yes, I'll show some guitar god tricks like combining major and minor pentatonics like Clapton, Santana, and Hendrix.

I'll also give you red hot tips such as how to use a "secret note" to create your own soulful riffs and licks.
Ultimate Guitar Secret #3:
The "King of the Blues" Shows You How to Double Your Blues Power.
Jonathon "Boogie" Long won the 2011 Guitar Center "King of the Blues" competition and now he's going to personally show you how you can really make your blues playing sizzle.

You'll get some new blues patterns you can play immediately, tricks to the "pro blues sound", unique chord voicings and more.
Ultimate Guitar Secret #4:
Play Some of the Hottest
Guitar Riffs Ever.
Jon Maclennan's "Americana Guitar" contains a whole new bag of guitar goodies. You'll discover the "working man's blues"... It's a stomping rhythm in the key of A.

In this lesson, you'll upgrade your chops with the hybrid picking technique. Plus get some of the hottest moves under your fingers from legendary guitar players like Danny Gatton.
Ultimate Guitar Secret #5:
Get Inspired Beyond Belief With Lessons from a Living Legend.
Eric Gales has played with Stevie Wonder, Stevie Ray Vaughan, Zakk Wylde, Eric Johnson, and Carlos Santana. He's one of the top dudes in the world of guitar.

Besides his inspiring playing and the wisdom that he shares, you'll also see how he puts melodies together that connect the chords of a progression. You'll be discovering some of the greatest sounding chords ever, and even better: you can incorporate them into your own playing.
Ultimate Guitar Secret #6:
Learn To Play the Greatest Sounding Jazz Songs of All Times.
Jazz can be difficult and confusing... UNLESS you've got a GREAT teacher. Well, I found "The Dude" that makes things incredibly simple and easy to understand -- and actually FUN!

This stuff is exactly what us "normal" guitarists need to know to start playing Jazz. In this lesson you'll unlock the mystery of changing keys during a chord progression. And you'll also learn to play the jazz standard "Satin Doll".
Ultimate Guitar Secret #7:
The Secrets To Becoming A
Soulful Jammin' Guitarist.
| | |
| --- | --- |
| | Mark Karan (who played with Bob Weir of the Grateful Dead for over a decade) wants to show you how to create a rich tapestry of jammin' sounds using licks you already know. Also, cool "pedal note" patterns that can make your playing much more interesting. |
Ultimate Guitar Secret #8:
Have a Blast Playing Some
Classic Blues Tunes.
| | |
| --- | --- |
| | The Ultimate Blues Song Collection makes it super easy to play all the blues classics. In this lesson, Jimmy shows you the classic track "Stormy Monday" by the legendary T-Bone Walker. Jimmy breaks down all the chords and techniques so you can play this classic in record time. |
Ultimate Guitar Secret #9:
Change How You See the Guitar and Dramatically Improve Your Skills
| | |
| --- | --- |
| | With this red hot section from "Modern Fusion Blues", David Wallimann reveals a cool method that you can use to finally conquer the entire fretboard. This idea alone can bring new ideas and new life into your playing. |
Ultimate Guitar Secret #10:
Create Solos That Speak To
Your Audience's Soul.
| | |
| --- | --- |
| | Ever wonder how the greats like Eric Clapton and Jeff Beck create solos that just SPEAK to you? Well in this lesson, George Marios teaches how to play and use a little known technique that'll have you "talking" with your audience on an emotional level. This is powerful. |
Ultimate Guitar Secret #11:
Finally Get that Precious Guitar Fluency You've Been Searching For.
If you're ready for that next BIG breakthrough on the guitar, this might be it. This is how you can put your fingers on auto pilot and empower you to play cool licks without even thinking about it.

In this lesson you'll get one of first big keys you need, and that's to quickly master all the positions on the fretboard and where all the important notes are. You'll be creating endless variations of solos and start shredding fast.
Ultimate Guitar Secret #12:
Go from Zero to Hero, Fast.
| | |
| --- | --- |
| | Have you always wanted to play fingerstyle like Chet Atkins, Mississippi John Hurt or Mark Knopfler? In this quick and simple lesson Mike Baelde shows you how to incorporate fingerpicking into your acoustic guitar playing. He also gives you an exercise that'll get your fingers moving fast, even if you've never done any fingerpicking before. |
Ultimate Guitar Secret #13:
Transform Your Skills with
Wicked, Chicken Pickin Chops
Sol transcends styles as he combines jazz, blues, rock, and country into a hybrid fusion guitar style that breaks down into 5 core components with no boring theory or scales:

Beyond Bending
Fluid Open String Licks
Chicken Pickin
Neck Navigation
Fusion Hybrid Styles

Sol will teach you exactly how to play some killer open string chicken picken licks.
Ultimate Guitar Secret #14:
Discover How To Play Beautiful Classical Guitar Even if You
Can't Read Music.
| | |
| --- | --- |
| | Here's some hot lessons from Lily Afshar(who, by the way is the first woman in the world to earn a PhD in guitar performance.) Even if you can't read music, you can follow along and learn clasical pieces like "Adelita" by Francisco Tarrega. Lily explains all the tricks and techniques to have you playing this exquisite song in record time. |
Ultimate Guitar Secret #15:
Capture the Fiery
Electric Blues Sounds of
Stevie Ray Vaughan,
Freddie King, and Eric Clapton.
Follow along with Brent Mason's guitar protegé as he gives you his insider secrets to upgrade your blues guitar playing. You'll transform that same old 12 bar blues rhythm you've been playing for years and you'll be able to turn it into a smokin' blues piece that'll reignite your passion for playing.

If you've been stuck in a rut, this one lesson is going to breath new life into your guitar.
And there's MUCH, much more...
You Get All These Powerful Secrets
Plus Access To Our Brand New
"Personalized, Customized"
Lessons Experience
I'm also gonna hook you up with a free 30 day pass to the Guitar God Club. If you haven't been part of the club in a while, not only do we have over 1000 video lessons with tabs, over 1000 jam tracks, and a lot more cool stuff... but we have the most exciting feature we've ever released:
Yep, personalized, customized lessons. You're going to get your own personal guitar coach inside the club and you'll be able to ask as many questions as you want and request as many lessons (on whatever topic or song) that you want. And we'll deliver these lessons in our live interactive webinars. If you miss a webinar, no worries, you'll have access to the all the replays, too. How cool is that?
I'm Ready to Send You This
Treasure Trove of
Guitar Secrets Right Now.
There's a world of guitar knowledge to gain and nothing to lose. All I ask is you cover the small fee of postage and handling.
Don't forget, you get a huge package of information and 30 days access to the Guitar God Club including the new personalized, customized lessons.
It's my best deal ever! Click to the next page to get yours while supplies last.
Click Here to Claim Your Ultimate
Guitar Secrets Collection Now
Rock on,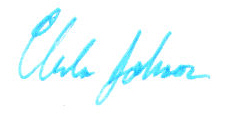 Claude Johnson
"Claude, you got it all brother, from the sweetest folk/accoustic, to blues jams that always blow me away. This is definetely the best learning package avalible on the net, excellent for begginners and professionals alike....."
Brad M, Australia
"I recently purchased your DVDs. Wow You have given me the keys to my guitar. No stop signs or speed limits. The things you reveal Wow!!!! We are talking your course should be mandatory Wow!!!! Enough Said....Wow!!! Thank You."
Gary Robles, Modesto CA